Artwork based on a picture I took of a Civil War cannon at the battlefield at Gettysburg, PA. Scroll down if you'd like to see the process.
This image is for sale on my website: http://lifestillsbybarrywills.zenfolio.com/p71326740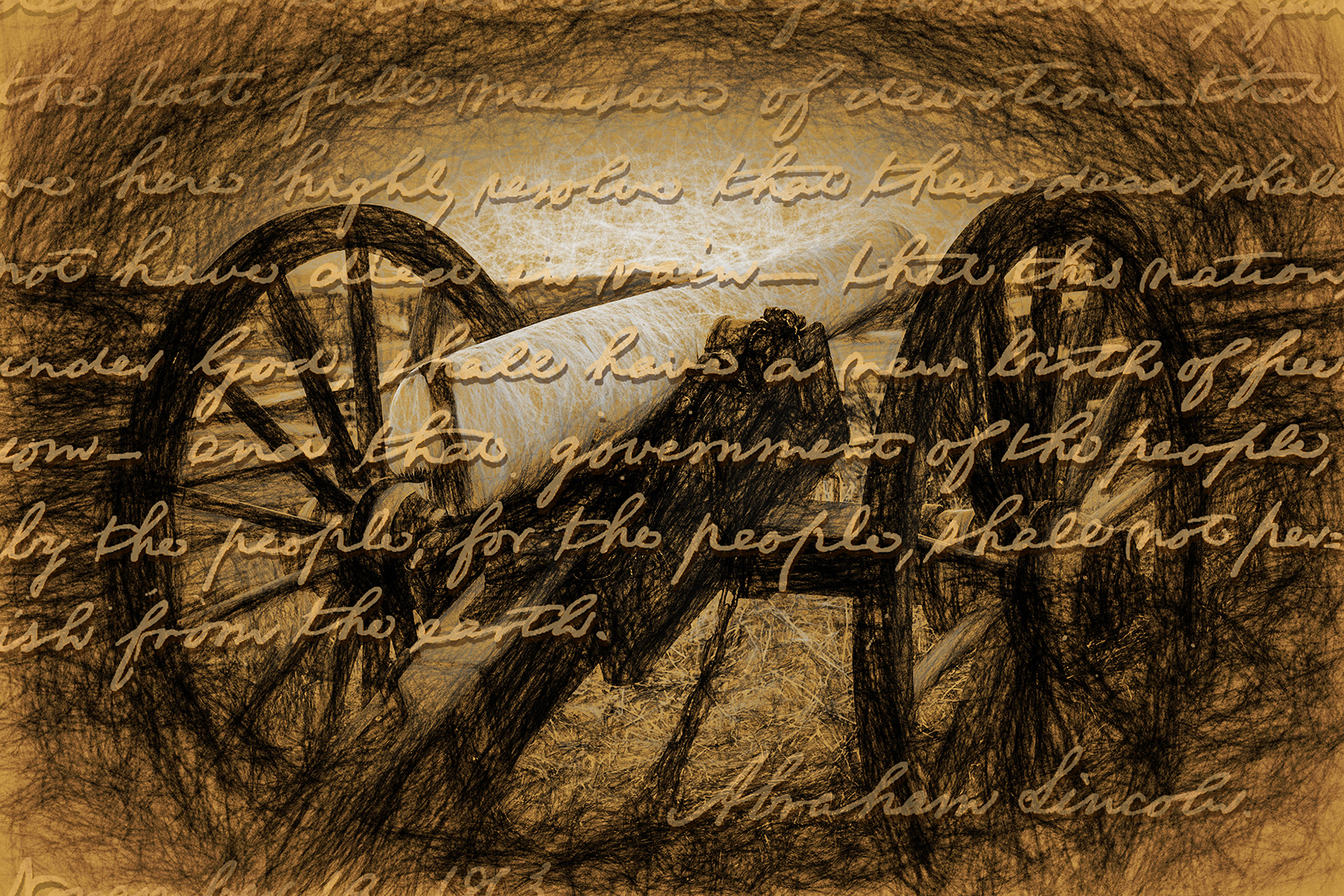 Original picture. Color adjusted and vignette added in Adobe Lightroom.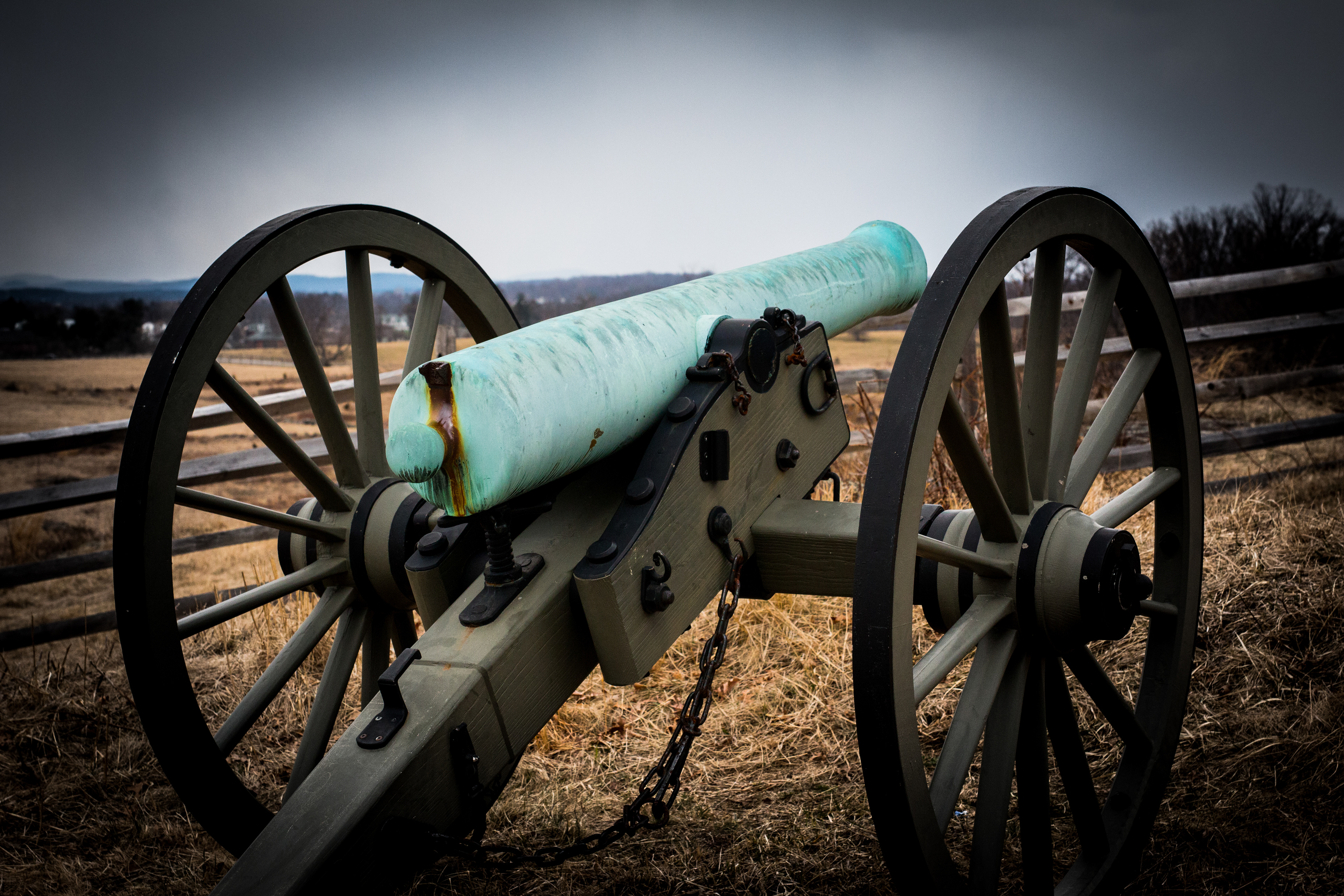 Sepia tinted in Lightroom or Photoshop...can't remember which.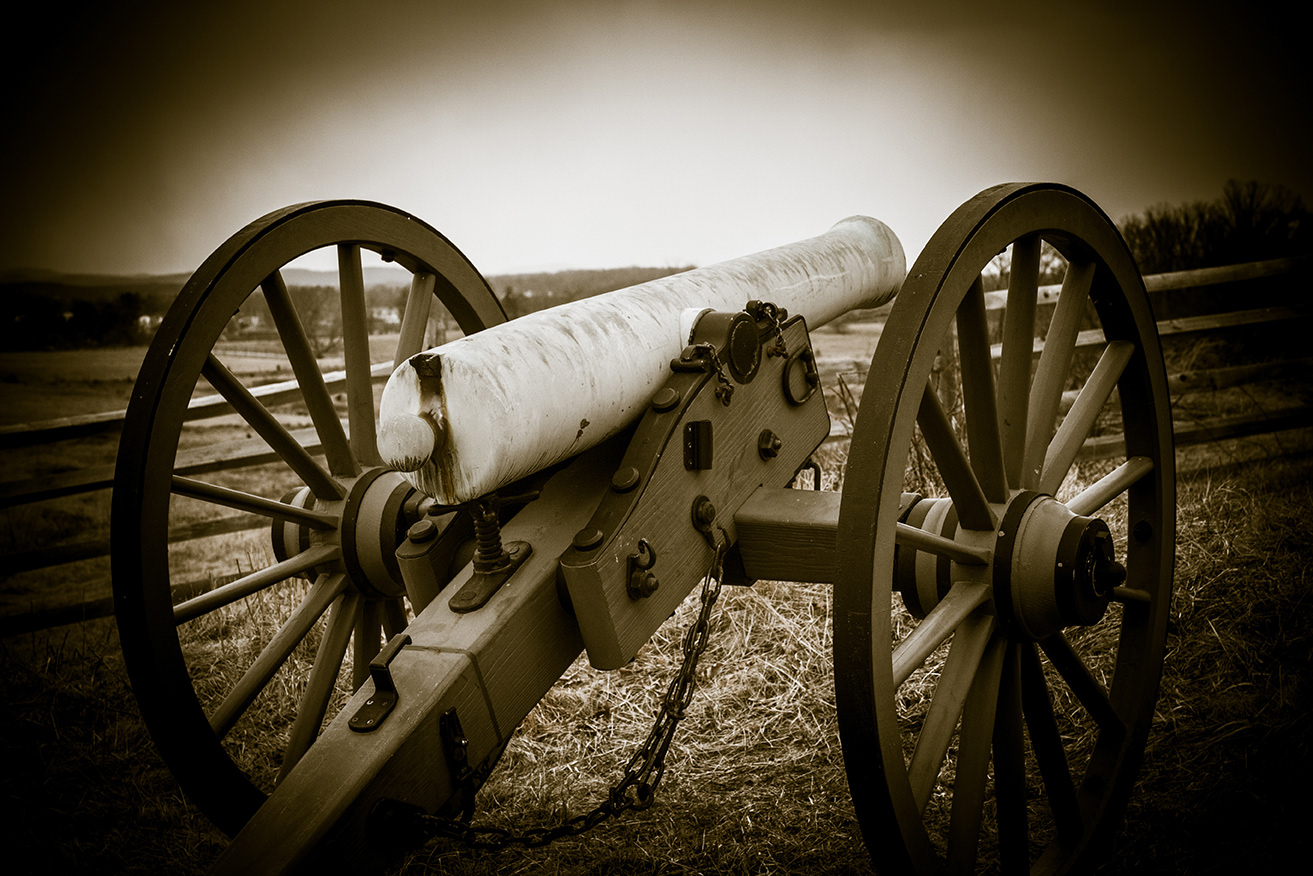 Turned to a sketch in Topaz Impressions 2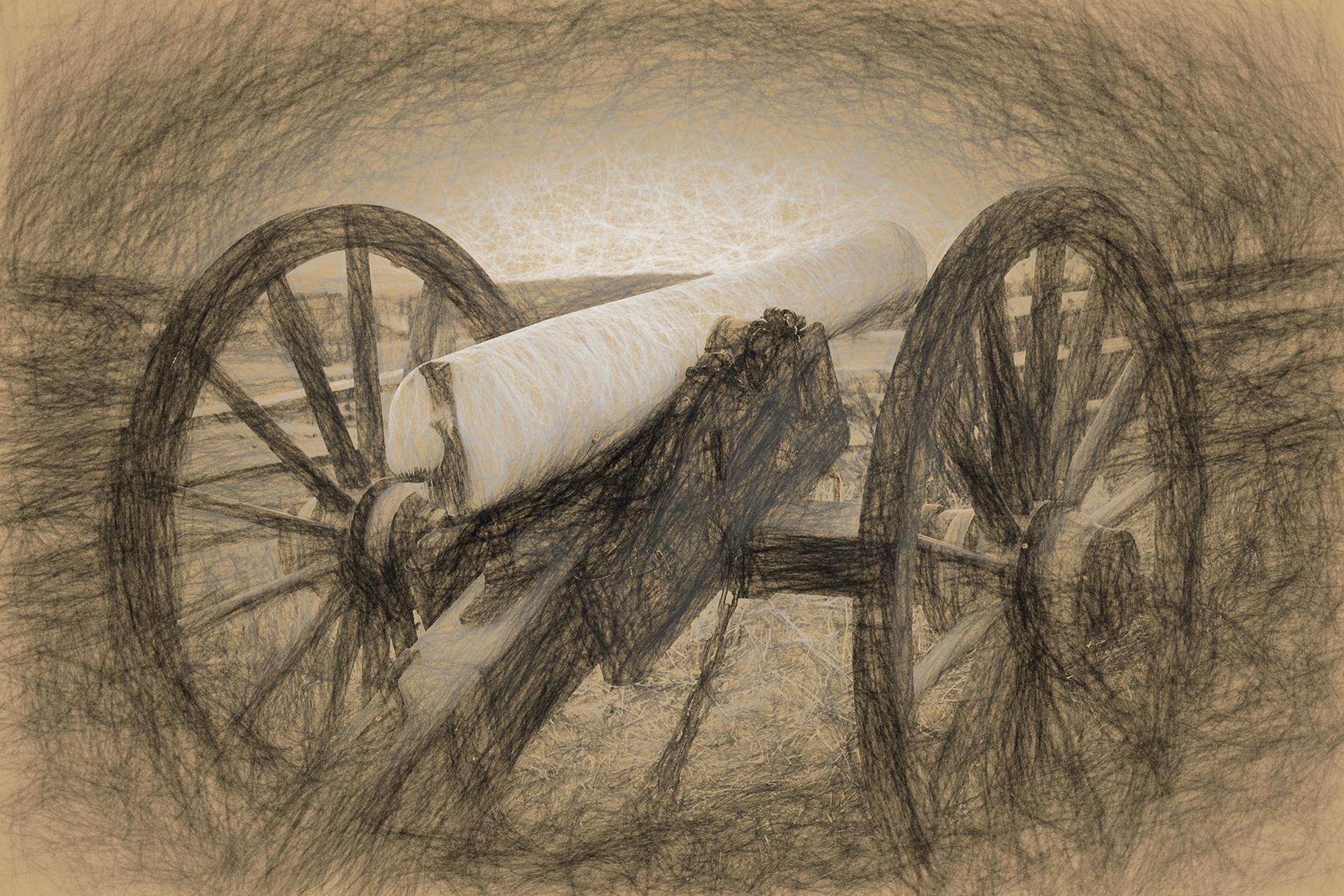 Text added in Photoshop. I made two versions. The original above for prints. The one below is for social media cover photos. If you use it, please credit me.